My last few posts have had absolutely nothing to do with beauty or fashion so it's time to hop back on that train!
Just because I haven't been writing about fashion does not mean I haven't been keeping up with it. I buy probably $50 worth of magazines each month, off the stands, and get 1 subscription each month. Pathetic? Yeah, but I think it's worth it. I've come to realize in my shower this morning that it's cheaper to subscribe to the ones I buy on the stands so I'm going to do that.
The thing about magazine's is that they just don't hand you the trends and leave it there, they are actually really informative. They show you how to dress the trends in a bunch of different ways. They give you places to shop and also budget friendly items as well. Not only are they about fashion, they cover a wide variety of topics from health and fitness to social media and celebrities. They're the ultimate beach read.
Some people say that magazines are going out and are soon going to be no longer since we live in a world where technology has taken over our lives. I think that's false. I enjoy flipping the glossy pages; I enjoy keeping them for future references; I thoroughly enjoy hard copies of reading material. Maybe you don't, maybe you like digital copies, and that's fine, but that will not put the magazine industry out of business because many offer digital copies instead.
I'm going to share with you some of the magazines I pick up every month, and what I feel like they have to offer. Since I am only 20 many of my selections are geared toward teens and such but I do read ones made for people 25 and over. Let's get started!
The one and only magazine I subscribe to is Seventeen. Now you might laugh at it but I think it's a really well put together magazine. Every single month they cover a really hard hitting issue, whether it be drugs or bullying or rape, and they do it personally. They have someone who has experienced the issue and they have them tell their story which really makes the world of difference. They also have a body peace article every month which helps people to really love the body they have for what it is. And if you want to change it up? They have healthy food and a fitness routine every single month. Honestly, yes the magazine is made for teenagers who want to keep up on the latest trends and stay in the know with their favourite celebrity, but I like it for the content it shares. I've subscribe to this magazine for probably close to 5 years and I don't think it'll stop until it gets weird that I'm reading a magazine for 17 year olds.
In the same direction with teen magazines, I buy Teen Vogue every month. I buy it because firstly it's the cheapest fashion magazine out there, probably because it's smaller than average. But because it takes the scary looking trends from Vogue and eases up on them for teens to follow. Like Seventeen, it covers some current issue that's happening every month which is nice to read. I also like how it's a little more grungy than Seventeen's pop style, which is why I buy it religiously. I'm going to actually subscribe to this one since it's cheaper than buying it every month!
These next magazines are ones I just randomly pick up, some every month, but mostly it depends on who's the cover star. Yes, I'm very superficial like that because I do actually read the interviews with them. I avoid any magazines who has Taylor Swift as their cover, it doesn't matter which ones it is. I also don't like the Rihanna ones but I do tolerate them because her style has evolved from Major Slut to Classy Slut.
One that I do try to pick up every month is Cosmopolitan. This one is geared more for older women but I like the articles in it. It's not too much about fashion but I think that celebrities are more open in their interviews compared to other magazines. Obviously this magazine is mainly about sex so if you don't want to read about it, I'd stay clear of this one. On a little side note, I love following Cosmo on Twitter, they have the best relationship with Miley and plus they're pretty funny!
Glamour is a magazine geared quite a lot toward fashion, and I'd say it's for 20-50 year olds. It's more classic when it comes to style. I wouldn't subscribe to this one because it's something I pick up only if I have the extra money to do so, or if Lauren Conrad is on the cover. They are a good magazine it's just not as fun or grungy as I like my magazines to be.
I've bought the magazine Bazaar a couple of times, specifically this month because Kate Moss was the one who so effortlessly graced their cover. I do like Bazaar quite a bit but since it's normally put at the back of the magazine rack I tend to forget about it. This magazine is more for the early 20's since it's more trendier than those made for older people.
Occasionally I pick up Elle and Elle Canada, but not too often. They're alright magazines but they're definitely not my favourite.
I also occasionally buy Vogue but only depending on who's on it. I bought the Kimye one and I also always buy the September issue, as it's at least 700 pages. The majority of it is advertisements which is why I don't buy it, and also the trends are made for 30 year olds rather than younger people.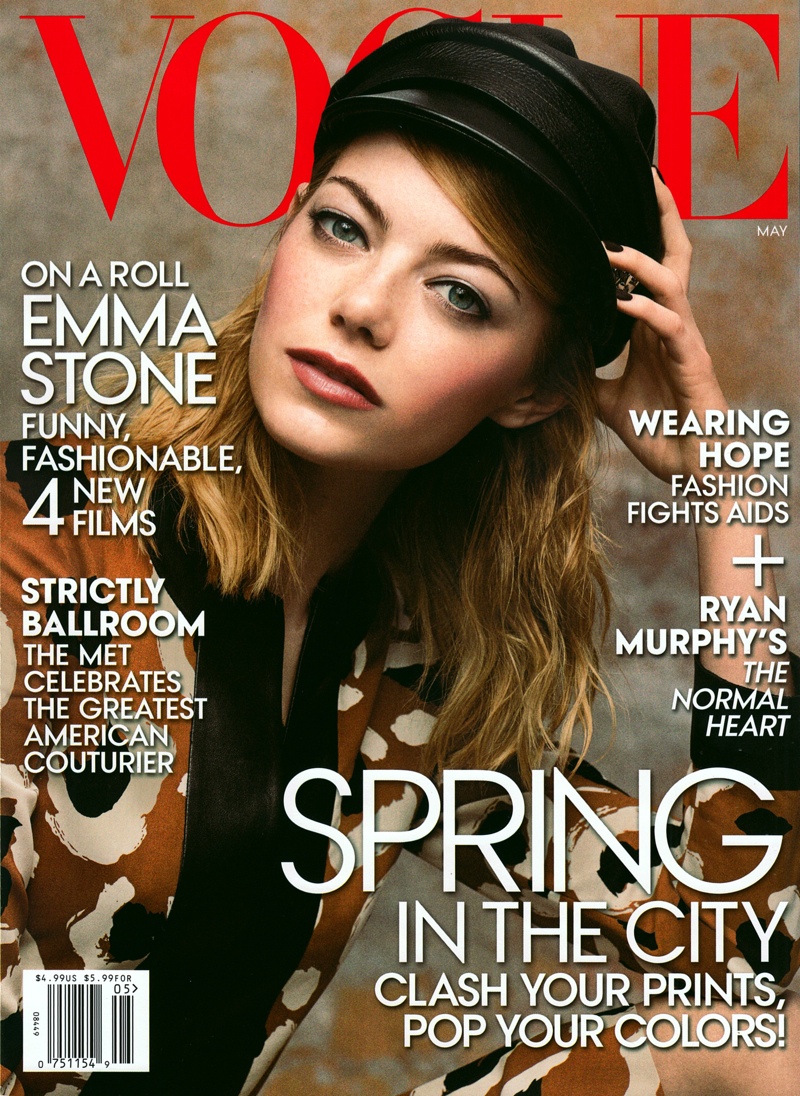 Sometimes I buy Allure which is kind of like a Glamour except they have better cover people. It definitely depends who's on it and what the articles are for me to buy it. The same goes with Marie Claire.
One magazine I don't buy a lot because they don't carry it in the Walmart where I live is Nylon. I love this magazine because it's a grungy 20 year old magazine. It's like Teen Vogue but for a bit older people, plus the name doesn't make it sound like it's made specifically for 15 year olds.
Overall, I like grungy fun magazines that provide really good and knowledgeable information. Yes, magazines are typically bought for the clothes and the celebrities, but learning something from them is a nice bonus.
After I finish reading that month's batch, I use them for decoration on my dresser. Every year though I do get rid of the old ones so I'm not hoarding them!
Hopefully this helps you if you want to start to get into reading magazines. I think it's a nice way to sit down and relax without completely indulging yourself into a book!
What's your favourite magazine to read?
All pictures came from their respected websites.