Well hello there!
I was just flipping through some of this month's editions of fashion magazines when I came across the whole "new" suede trend that everyone is obsessing over. The quote by Glamour "Leather is now as likely to show up in May as in November" really struck a familiar cord with me. I've had my fair share of leather and faux leather jackets over the years but this year I find myself searching everywhere for the perfect one, But since leather is so warm and very dark (I'm a classic black leather girl) I'm finding it hard to imagine it in the Spring/Summer time. Which is essentially why I'm writing this how-to on making leather work in the warmer weather!
(there's a question about a future giveaway at the end so read to the bottom to see what it is!)
The Jacket: I know I said that I like my black leather, but to keep the black from looking so harsh (and from making you sweat buckets in the sun) opt for a warmer hue like this super cool pastel blue!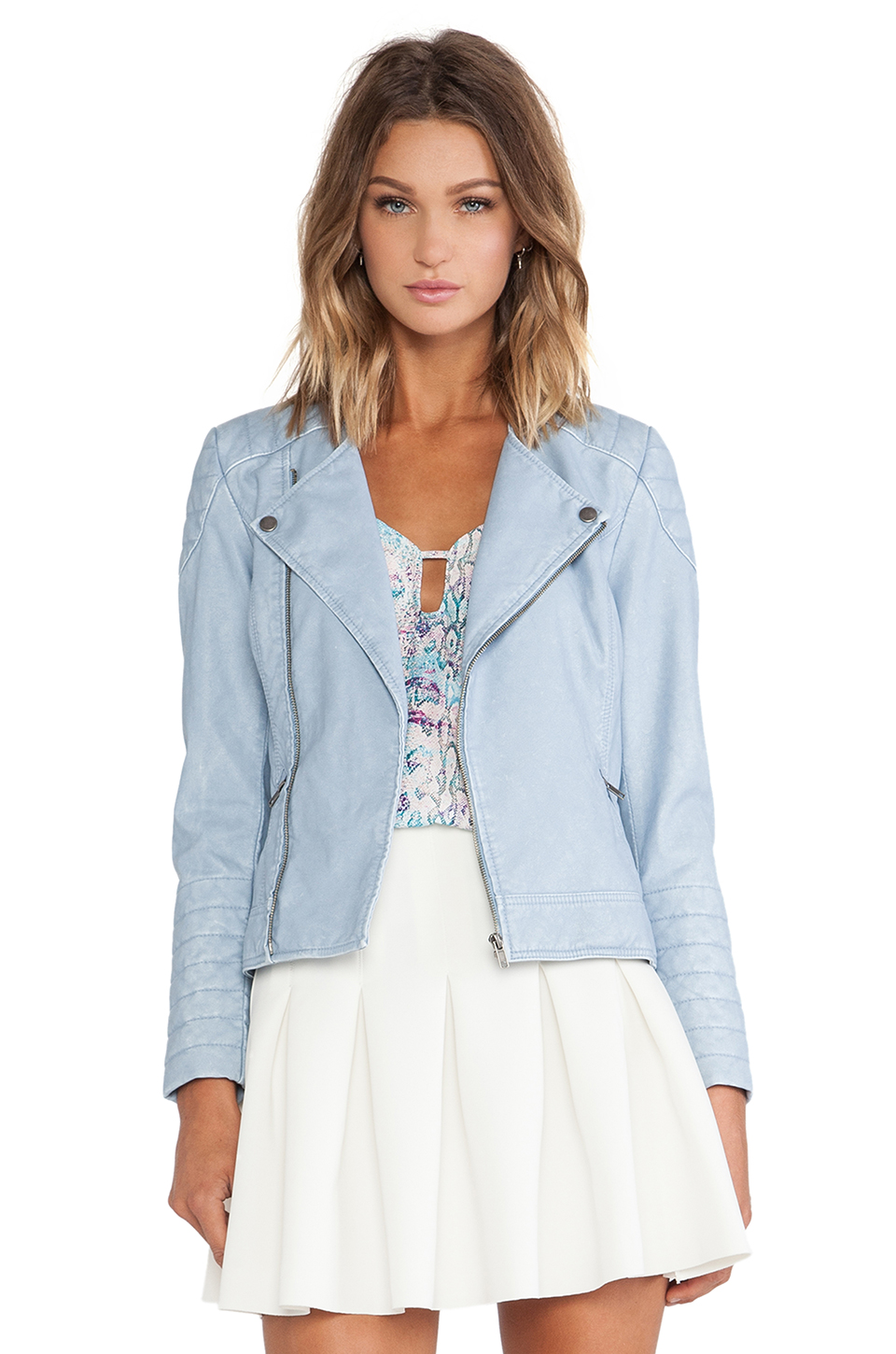 The Bralette: To add some edge to your outfit, while keeping your cool, wear a leather bralette. They look best when peeking out from under a blazer or vest with a good pair of denim!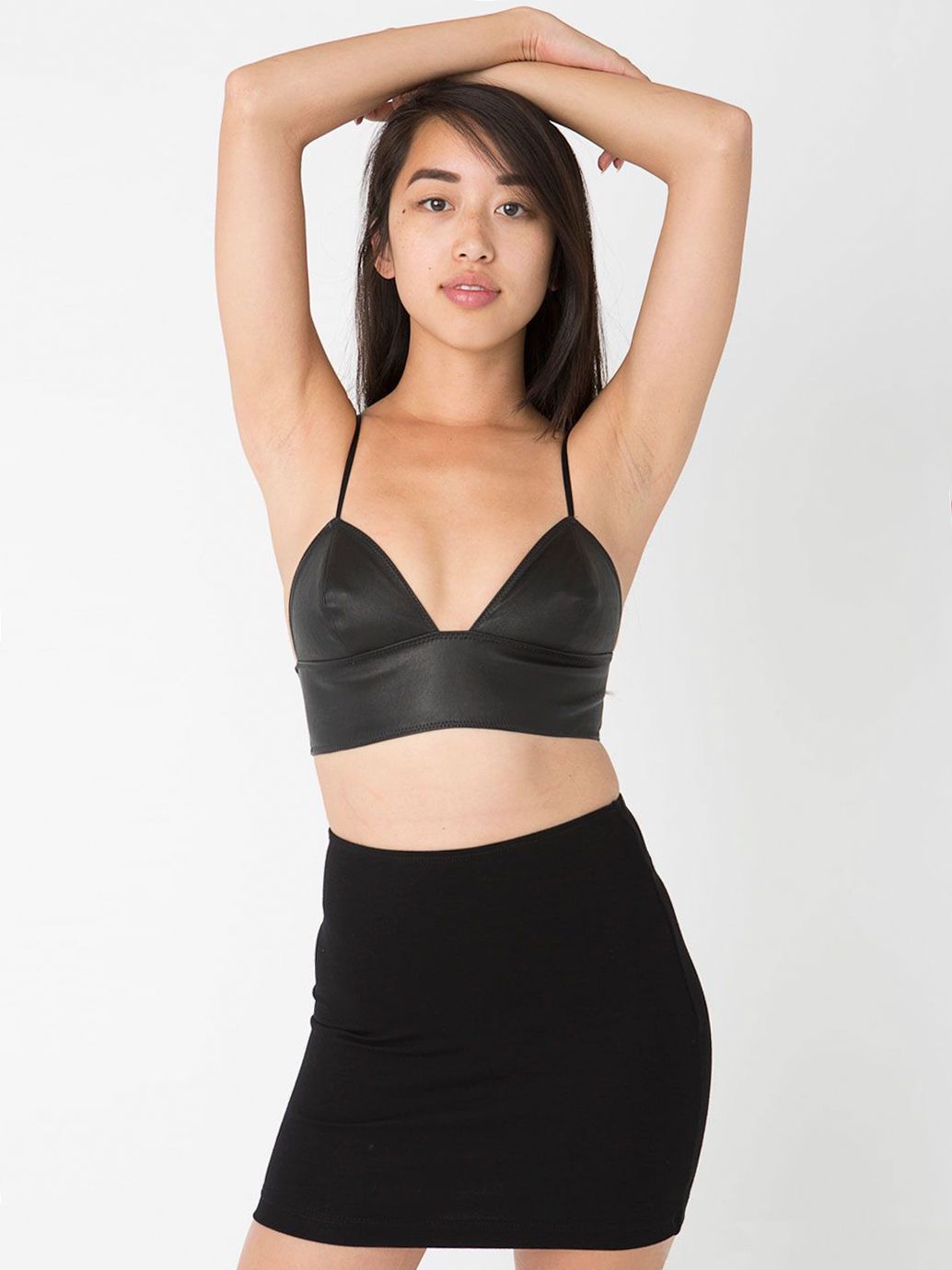 The Shorts: Leather shorts have the possibility of looking a little promiscuous but these brown loose fit (vegan) ones take boho to a whole new level!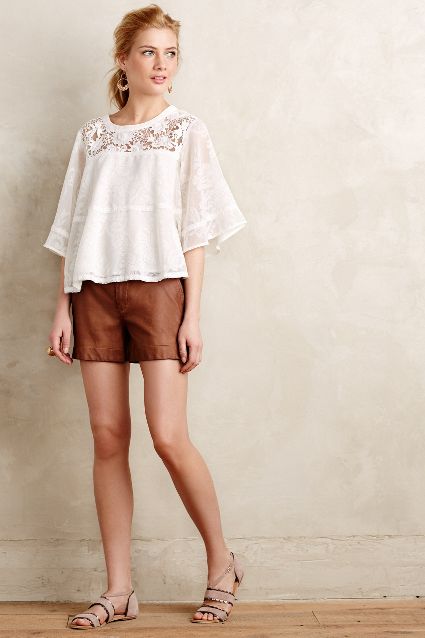 The Skirt: I have a mini pleated faux leather skirt that I get compliments on all the time so when I found this midi one on GoJane I knew immediately it must be added to this list! Pair this with a lacey crop top for the ultimate feminine rocker look!
These 4 pieces won't make it look like you're longing for fall to come back but it will still be of good use for when it does!
Would you wear leather in the warmer weather? If so, how?
P.S. Want to see what I'm wearing in the warmer months? Follow me on social media!
Pinterest
Giveaway: As I've hit my year mark of BeingMacKenzie and my 10,000 pageview mark as well, I've decided I want to do a giveaway for you lovely people! But I don't know what you would like to see in it! I know gift cards are a good option, and if that's your only "want", where would you like gift cards to? If you want little "trinkets" tell me what you think is best! Let me know in the comments below!